Personal Protection Equipment (PPE)
---
DiNovo supplies the necessary equipment to ensure the safety of personnel working in the healthcare industry. Environments such as sterile pharmacy cleanrooms, hospitals and laboratories are some of the areas where PPE is critical.
Personal protection equipment comes in the form of clothing, goggles, gloves, face masks, and other garments designed to protect the wearer's body and the product from cross-contamination. Personal protective equipment protects against hazards including physical, chemical, biohazards, and airborne particulate matter.
We carry a full line of PPE for the pharmaceutical and healthcare industry available through a nationwide distribution network for fast delivery across the U.S. We represent the top PPE manufacturers including International Enviroguard, Halyard Health (now part of the Owens & Minor family) and Ansell.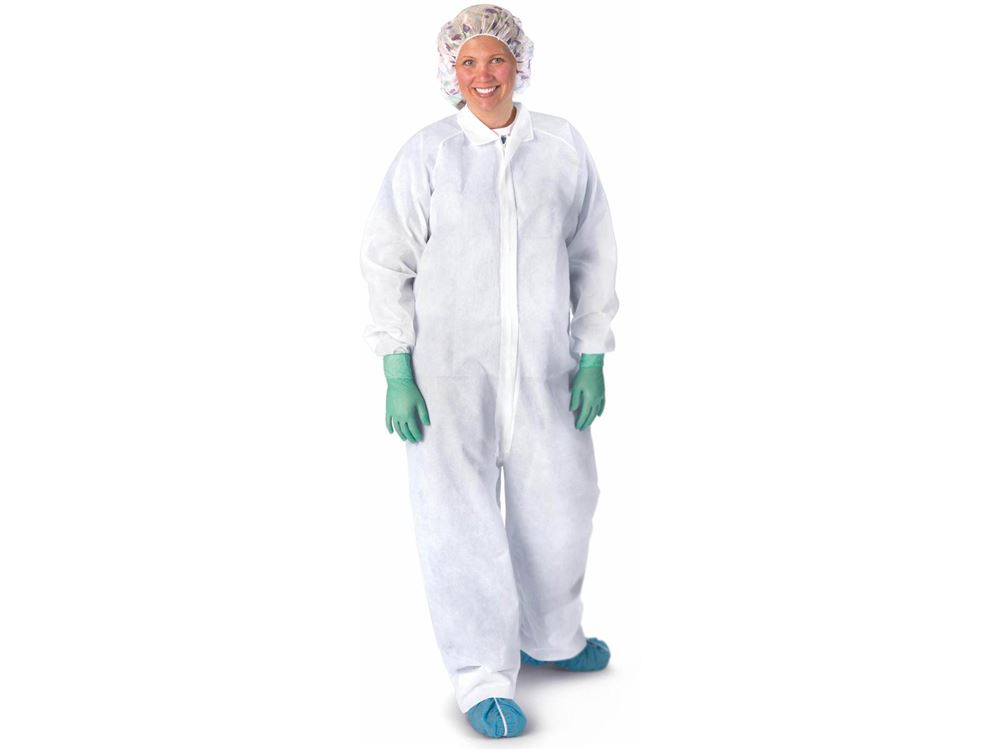 Coveralls & Gowns (Sterile/Non-Sterile)
Coveralls and lab coats and bunny suits are available from Enviroguard for body protection in clean rooms, hospitals, laboratories and pharmacy environments. Disposable bunny suits and coveralls are available in both sterile and non-sterile options in a variety of popular sizes.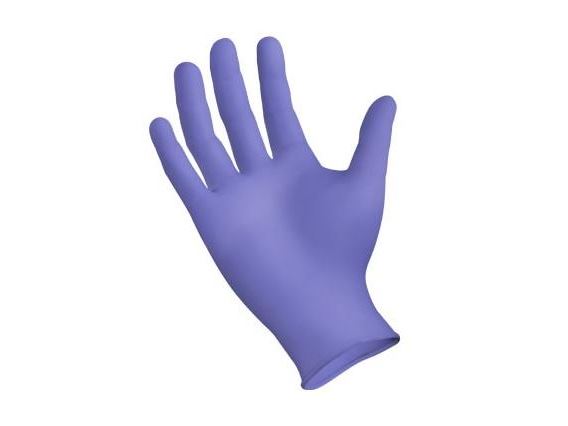 Nitrile Gloves (Sterile/Non-Sterile)
Dinovo carries many sterile and non-sterile exam glove options. Our Purple Nitrile exam gloves are the glove of choice for healthcare workers who need critical barrier protection from bacteria, viruses and chemicals during procedures where risk of fluid exposure is moderate to high. These durable gloves are available in 9.5- and 12-inch lengths, for maximum coverage and protection, and are available in both sterile and non-sterile options. Purple Nitrile exam gloves have an AQL of 1.0 for critical defects and have been tested against ASTM D6978 for cytotoxic drugs and common chemicals found in the healthcare environment.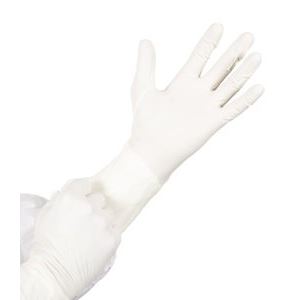 Sterile Polychloroprene Gloves
Ansell sterile polychloroprene gloves are available in hand specific and ambidextrous shape. These gloves offer great tactility for precision work and comfort for prolonged use. Ansell's polychloroprene is rated for 0.65 AQL Performance Level 3. Gloves are powder- and latex-free, chemical resistant and tested against ASTM D6978 for cytotoxic drugs.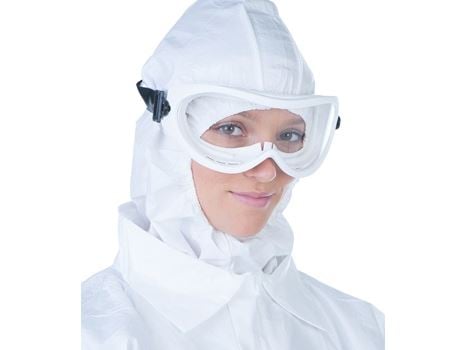 Autoclavable Goggles and Sterile Masks
Ansell Clearview Autoclavable Cleanroom Goggles contain a super-soft thermoplastic rubber frame to provide wearer comfort. They feature upper vents and an indirect lower ventilation system to reduce the risk of contamination entering the controlled environment. These goggles also feature a toughened anti-scratch, anti-fog polycarbonate lens for clear vision. A panoramic variant is available for use with glasses.
Providing high particle and bacterial filtration efficiency, the Ansell Cleanroom Sterile Looped Facemask is manufactured from cleanroom compatible materials to reduce contamination in a controlled environment. The facemask is ISO Class 4 compatible and features loops-and-clip connector that allows quick and secure fastening.