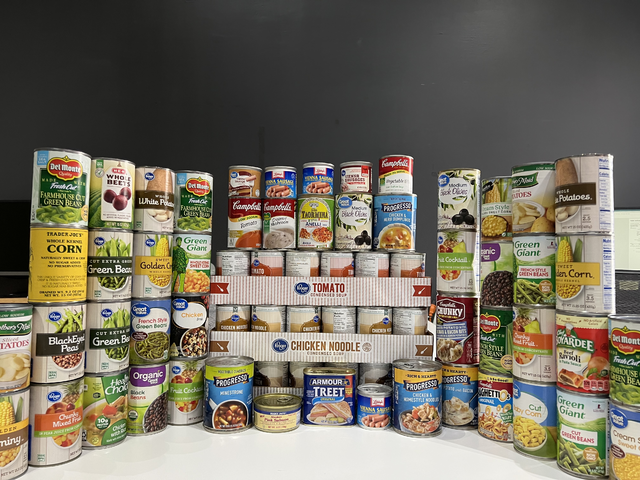 Annual Food Drive
In 2021 we began our annual holiday food drive and customer giveaway out of appreciation for our customers and our community. We encourage our customers to participate in our food drive and give them a chance to win a holiday gift if they do! Through our customers and DiNovo employees, we were able to deliver 123 canned goods to our local homeless shelter in 2021!
We will begin our 2022 holiday food drive and giveaway on November 1st, so stay tuned and subscribe to our social media!
special Pals rescue
We began working with Special Pals in May 2022 to make sure we are helping to care for the animals of our community! We regularly donate cleaning supplies, various pet supplies and toys to keep our furry friends happy as they wait for their forever homes. After meeting and playing with our new pals, we share their details with our followers to find them a home! Follow our social media for information on special events and the adoptable residents of Special Pals.


Special Pals is a wonderful, non-profit organization that was founded in 1979 and is the oldest continuously running "no-kill" animal shelter in the Houston metro area. Through community support they have one goal, to save as many animal lives as possible.